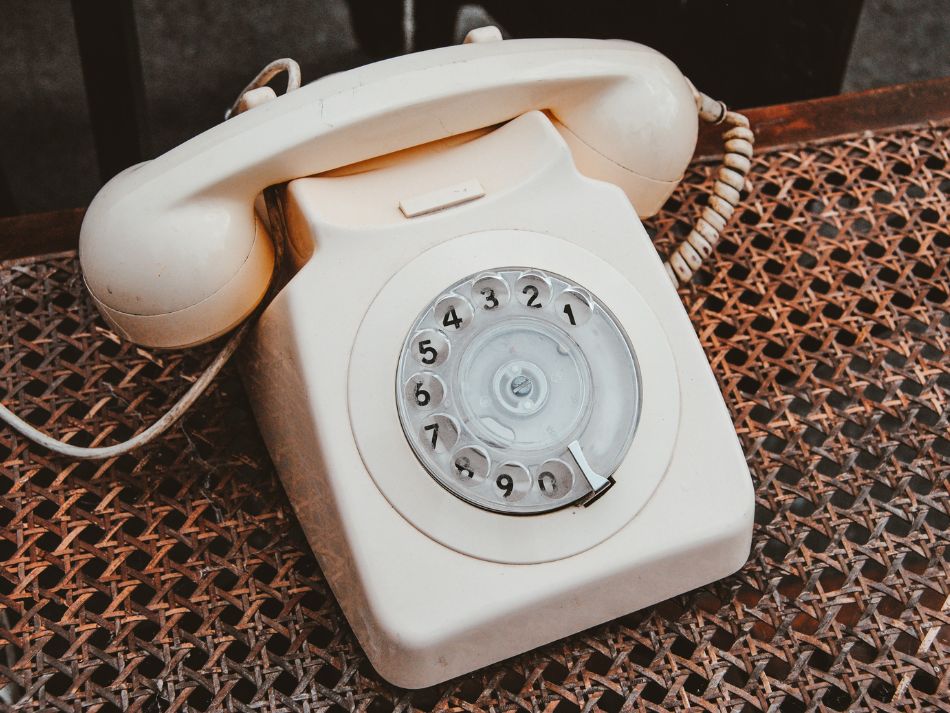 If you're like a lot of Spanish households, you'd probably rarely use your landline. A large number of broadband customers are still paying for a landline just because they think they need to. Before addressing this article in depth with the different options and advantages of the available services, I would like to remind you of the previous blog that we have published on the same subject.
Can I get broadband without a landline?
Yes, it is totally possible to have Internet at home without a landline.
Internet without landline? This means you can get internet access without a land line. As we use the internet more, people are using their home phone lines.
The for ways you can access broadband in Spain are ADSL, fibre-optic, cable network, 4G mobile broadband.
Each of these connections have their own benefits and downsides, and some have more limited availability than others if you want to get broadband without line rental.
ADSL
Less and less available in Spain, only in those places where fiber has not arrived at the moment. It's delivered exclusively via copper phone line network, so you'll need a landline in order to access the internet on this connection, even if you don't want or need one for calls.
If ADSL is the only type of broadband available at your property, then it looks like you'll need to keep paying for line rental and service charges in order to maintain access to your broadband.
Broadband fiber
It may actually work out to be cheaper to upgrade to a fiber broadband connection if you've been on your ADSL.
But even if you do upgrade to fiber, most of these connections will also require a landline to work.
So how can I get home internet without a phone line?
Your best bet if you want to get broadband without landline rental is to consider mobile broadband. With 4G essentially becoming the standard mobile connection in most areas, and 5G rolling out to an increasing number of locations, mobile broadband has a very wide amount of coverage and is getting faster than ever.
A 5G mobile broadband hub could legitimately compete with some ultrafast fixed-broadband speeds, so it may be a great alternative if you don't want to keep paying for a landline you never use.
It's mainly designed for people in remote areas who can't access a fixed-line connection or a good mobile signal. If you've exhausted all other routes, it could be a viable option.
Internet without landline alternatives
If you have access to either full fibre broadband, cable broadband or 4G/5G mobile broadband, you could say goodbye to your traditional landline and still access great broadband speeds. So here are some pros and cons of each:
Dongle Wi-Fi and mobile broadband
If you're set on getting broadband without a landline, then mobile broadband may be a good solution. Mobile broadband that runs on a 4G network will have average speeds of 24Mbps, which would be enough for basic online activities like email, Facebook, video calling and a bit of streaming.
Mobile broadband is a very flexible option, since it can provide you with broadband without a phone line and no contract, and it gives you access to your internet connection wherever you are.
Mobile broadband or a fiber
Advantages of fiber vs 4G at home:
Broadband provides access to the highest quality internet services, our current way of life requires an appropriate internet service, services such as videoconference that require large amounts of data transmission. Broadband access is constant. It does not block phone lines, and there is no need to reconnect each time you need to use the internet
Possibility of watching the television of your country, your series in streaming on several devices at the same time or your children playing on the video-console while you surf with your computer.
It is also essential for Telework: Digital connectivity empowers professionals to telework, providing the opportunity to work for organizations anywhere in the world from a residence.
The high speed provided by Fiber Optic allows the whole family to use the Internet. With Fiber Optic you can watch online content in high definition without cuts and without losing image quality.
4G at home advantages:
4G at home has other advantages such as that you can take Internet wherever you want, if you have two houses or residences you can take your 4G Internet to the house you want, without having to process any transfer or anything or If you go on a trip you can have Internet in the Hotel or apartment where you stay, you will no longer have to go looking for free Wi-Fi everywhere, since you will always have Wi-Fi available wherever you are.
Another important advantage / opportunity is that when the 5G network is extended, these routers will change and it will be possible to navigate with 5G with an incredible speed.
We can also offer you another service that is being increasingly demanded by our customers, data sim card with a large amount of GB and with an even lower price than the Unlimited 4G Router. We currently have two types of data sim card with 400 or 300GB and roaming in zone 1 (Europe) in case you want to move outside of Spain and continue enjoying a high-speed internet service for your family. You can use this sim card in a mifi router to share the internet in your apartment, motorhome or wherever you want, you can also use it from a device such as a mobile phone, tablet, etc…
Why pay for a landline if you never use it?. Is broadband without a phone cheaper?
It's often the case broadband package with no phone line are more expensive than ones that include line rental. So even though you can get broadband without a phone line, it may still be cheaper in some cases to get a landline and just not use it.
The best Broadband service for your needs
With Tiekom you will not find closed packages, so you can choose the combination you want. For example, to hire a mobile line with a lot of data you will not have to pay for the maximum Fiber speed or for additional lines that in the end you will not use.
If the traditional Internet rates do not satisfy your connection needs, choose Tiekom's Fiber Optic. You can choose between symmetric speed services: up to 1.000 MB.
Multi-device experience. The high speed provided by Fiber Optic allows the whole family to use the Internet.
Finally, also mention that the registration process is easy, clear, fast, and simple.
Our goal is to offering them the best service and the best offers so that you feel at home and do not have to worry about anything, just enjoy
Visit our website where you can find all the information about our company and our services or contact us by email: sales@tiekom.com In all cases we will be happy to help you!