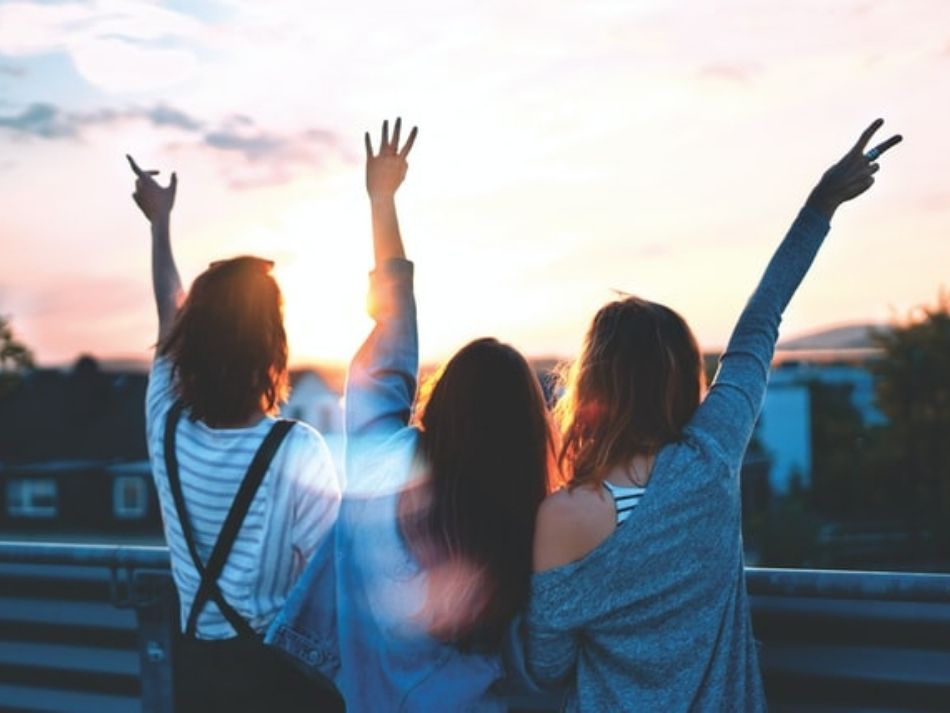 Living in Spain is a dream for many. And it is no surprise that Spain ranks near the top of most Expat satisfaction surveys. Let's explore what it's really like to live in Spain as an expat and we will also give you some tips on the services offered by TIEKOM to make your life easier and better in Spain
Why live in Spain?
Ask most Expats, and they'll talk about the quality of life in Spain. The climate, natural beauty, and cost-of-living all help. And then there are the welcoming Spanish people themselves.
Need a bit more persuading? Here are our Top reasons to move to Spain.
Let's take a deeper look what living in Spain is really like for Expats.
What is Spain?
Spain's people. Spain is home to 47 million people, double what it was less than 100 years ago. And a big part of that population growth is a result of Spain's welcome to expats.
Expats living in Spain represent the entire world, with around 5.5 million residents born in another country. Around 45% come from South and Central America, 30% from other European Union countries, and 25% from the rest of the world. And it is not just retirees; Spain attracts students, start-ups, professionals, families, and more.
Geography
Spain has extraordinary variety. From the fresh, green mountains of Galicia to the hot, dry coast of Andalusia. The cool, wild Atlantic coast contrasts the warm, calm Mediterranean. And the snow-covered Sierra Nevada and Pyrenees mountain. And off the mainland, there are the fabled Balearic and Canary Islands. There really is something for everyone.
Spain's climate
As you would guess from the geography, Spain has a varied climate.
In general, the North Atlantic coast is cooler and wetter, with mild summers and cold winters.
The central inland has a continental climate, hot in summer and cold in winter, with less rainfall than some coastal areas. But the high mountain ranges are cool in summer and snow-bound in winter.
The Mediterranean coast is milder but varies hugely from Catalonia in the North to Andalusia with its average of 320 sunny days per year.
The Canary Islands are sub-tropical, while the Balearic Islands offer a more Mediterranean climate.
Language
Language for Expats living in Spain, getting by day-to-day without any Spanish is possible in some areas. Major cities and tourist areas offer many services in English, but you do miss out on a part of life without learning some.
This is where Tiekom can help you, we provide all our services in English so that you do not have to worry and you can manage them in the most simple and efficient way, we also have the best offers adapted to your needs.
The main services that we recommend making your stay in Spain more pleasant are:
In addition, Tiekom offer you DAZN so that you can also watch the main sporting events in your country such as the Premier League, moto GP, Formula one …
Security systems: If you want to be completely safe when you are at home in Spain or when you are in the UK, we recommend that you hire our latest generation security systems.
Getting around – transport in Spain
Like many European countries, Spain has exceptional transport infrastructure.
Air travel in Spain
There are around 50 airports in Spain that offer commercial travel. So, you are never far from being able to hop on a plane. Internal flights are generally reasonably priced, as are flights around Europe.
Direct flights to many US hubs from Spain are regular and cheap, as are flights to London and other UK hubs.
Rail travel in Spain
For many people living in Spain, travel by train is a common way of getting around.
Spain's rail network is efficient, safe, and cheap. For many, it is a great option for both short and long trips.
Driving in Spain
In Spain, as in all of Europe and the USA, vehicles drive on the right-hand side of the road.
After six months of living in Spain, your driver's license is no longer valid. This means all expats must exchange their license or resit the test. Only countries on this list can exchange their licenses. All others need to resit the full test.
Health and Health Care
Spain has one of the longest life expectancies in the world, and it looks set to keep on improving. There are several reasons for this.
• The abundance of good, fresh food.
• Spanish people traditionally follow the Mediterranean diet. This diet has been strongly linked to excellent health outcomes.
• There is a relaxed attitude and importance placed on strong social ties.
And there is one more critical factor: healthcare.
Spain has one of the most effective health systems in the world. There is a public health service, and all citizens have access to free healthcare. In addition, expats who pay into social security can also use this system.
Most expats in Spain have private health insurance. It is very affordable and offers you great benefits and access to a broader choice of medical professionals.
The Spanish Lifestyle
Spain is a very social country. There is an emphasis on spending quality time with friends and family. Eating out is cheap and forms an integral part of many people's lives.
Outdoor activities are also popular. There are beaches, mountains, forests, rivers, and lakes. Fishing, hiking, cycling, and skiing, and more are everyday activities for young and old alike.
Many of Spain's traditions are still vibrantly observed. The year is dotted with wonderful festivals, celebrations, and community events.
Even the smallest town has a unique festival day as well as regional and national traditions.
Cost of Living in Spain
Spain has a much lower cost-of-living than many other first-world countries and one of the cheapest lifestyles in Western Europe.
How much you spend can vary hugely. Living in a big house in a fancy Madrid suburb will cost you much more than an apartment in a small inland town. In general, premium cities like Madrid, Barcelona, San Sebastián, or Sitges can be up to 50% more expensive for rent than inland areas. A couple can live a very comfortable life on 2.000€ to 2,500€ in a medium-sized beach town or in the islands.
This means that many things in Spain are very affordable. Eating out is cheap, with a three-course lunchtime "menu del día" often costing under €10 – €20 with a glass of wine thrown in. Fresh food is also reasonable, with local markets being a great source of fresh, seasonal produce.
Wine, beer, and spirits are cheap compared to many European countries. And with local wine regions like Rioja, Priorat, Penedes, and Ribera del Duero producing world-class wines, there's much to enjoy.
Stability and Safety living in Spain
The Legatum Prosperity Index ranks Spain 32nd in the world for Safety and Security. Security has improved markedly over the last decade and continues an upward trajectory. Other than petty crime in the large cities and tourist hotspots, living in Spain is very secure.
Financial and Business
The financial crisis hit Spain hard, but employment numbers have recently gone up, and the economy is growing. Combined, this means now is the time to grab an opportunity in Spain.
Property prices across Spain have stabilized and been climbing steadily, but there is still excellent value to be had in some areas.
For Expats who need an income, there is a wide range of Spain work visas and Spain work permits.
If you dream of living in Spain, get started today!
We are the Company for expats, we are here to offer you the best services adapted to your needs and in your language for years and we want you to feel at home. We love this country and are very grateful for the opportunity we have.
Spain's cost-of-living and wonderful lifestyle are the big factors for us. The excellent immigration options, fantastic schools, and outdoor lifestyle add to the appeal.
For others, it is the proximity to Europe, the amazing and cheap food, and the cultural richness. Whatever the reasons that resonate with you, we hope to see you living in Spain soon.