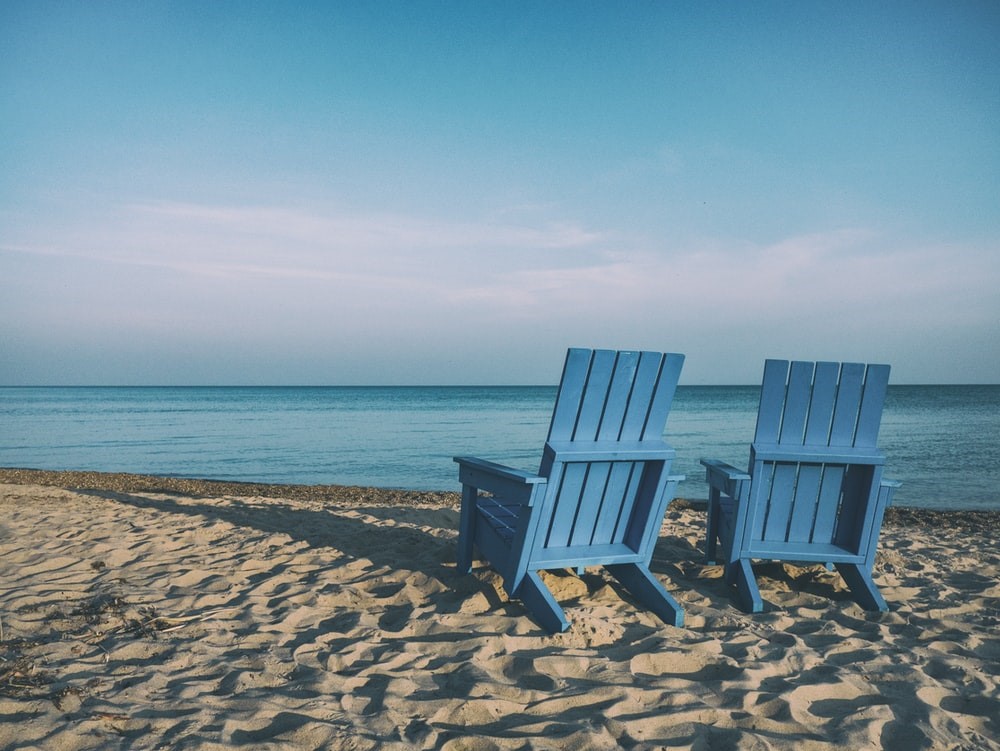 Following with our blog published in September 2020 Best Places to Retire in Spain We have put together a list of the best places in Spain for retirement considering various important features, including cost and quality of life.
Spain is one of the best countries in the world to retire to. Retirement, the so called 'golden age'; you leave the world of work behind and retire after years of paying contributions and your pension comes along that allows you to enjoy a relaxed and leisurely life.
Having an idea of the ideal retirement destination depends on a variety of factors such as lifestyle, preference, and affordability. Spain offers a variety of retirement options judging from what the country has to offer in terms of culture, art, tradition, small towns, coastal strips, and big cities.
Once you have an idea of what you want for your retirement, it is good that you prepare a list of the same. These will help you make the best decision possible.
There are a lot of best place to retire after work in Spain. Therefore, you just must find the perfect place or location to enjoy.
You will get to meet a lot of foreigners as Spain is their favourite destination because of the quality services such as transport systems, healthcare system and unique cultures.
Let's have a look at which areas and cities are best for retirement in Spain, and other important questions about retiring in Spain.
The Costa del Sol
The Costa del Sol is one of the most important tourist areas in Spain, especially for people flying in from the U.K. and one of the best places to retire to if you're seeking beaches and warm weather. The Costa del Sol has more than 1.3 million inhabitants, a large community of expats and English speakers that are spread throughout the area, which is located in the Malaga region, from the luxurious Puerto Banús in Marbella, to the bustling beaches of Nerja, Benalmadena and Fuengirola. The Costa del Sol is perfect for pensioners who want a lively and active lifestyle – especially for those who enjoy a round of golf, given the province's fame as home to some of the top golf courses in Spain and Europe.
Malaga City
Malaga on the Costa del sol is quite rich in history as one of the oldest towns in Europe with nice beaches, adequate sunshine, annual festivals and lively art scenes. This is because of its Andalusian culture which attracts many visitors from all over the world and around Spain to come witness.
The city boasts of efficient transport links which enable residents and visitors alike to traverse anywhere. It has shops and restaurants that are very suitable for anybody thinking of making Spain their new home.
Marbella
Marbella is one of the best places to retire in Spain. It is known for its glamour. It is found in Malaga Province in Costa del sol and has got beautiful sceneries such as 26 km of Mediterranean coast, top notch golf courses, and it is overlooked by Sierra Mountain.
If your choice is a good lifestyle appeal, then move to Spain. Witness the mega yachts in the elite port town of Puerto Banus, designer boutiques, and Michelin star eateries all blended with a modern touch.
Torrevieja
Torrevieja town is found in Alicante province. It has gained popularity because of retiring expat community who see the Spanish town as the best destination for summer holidays. The town can be traced back to 1803
Torrevieja is flocked by Spanish making it the best destination for foreigners too.
Alicante
This is also one of the best places to retire in Spain. Due to its coastline which offers that much relaxing beach lifestyle which comes with almost an year amount of sunshine. Alicante is a cosmopolitan area with almost everything that any retiree needs such as beautiful sceneries from its beaches, shops, and magnificent nightlife moments.
Javea
Javea is found in Costa Blanca has been given the name the Pearl of the Region by many. Javea is a good destination for anyone looking for a cool climate given courtesy of the Montgo Massif Mountain. For anyone looking for a traditional escape coupled with a beachside lifestyle
For anyone interested in English speaking neighbours such as British expats who make the local population then Javea should be the reason for living in Spain
Mallorca Island
Mallorca Island is no doubt among the league's of the best places to retire in Spain. The fact that it is an island makes it suitable for retirees who want a change from that city life. It has got beautiful scenery, amazing nightlife, excellent shopping scene and sandy beaches.
If you are looking for a peaceful environment and a perfect climate to relax and enjoy that retirement benefit, then Mallorca has got you covered.
Costa del Azahar
It´s located in Castellon province just an hour's drive from Valencia and it comprise 120 km of magnificent coves and sandy beaches. The coastal strip has the perfect weather in the whole of Spain, very affordable in terms of cost and the communities there are very welcoming not to forget majority are expats speaking English.
The population around the Orange Blossom Coast is scarce making the area very peaceful. One gets to also experience quality time without the commotion and noisy environment of the normal city life.
Costa Dorada
The Costa Dorada is found in the south of Barcelona and is commonly referred to as the golden coast. It offers the best scenery for anybody looking for a relaxation and comfort because of the beaches and the local population who are very stylish.
Costa Brava
The coast runs north to the French border from Barcelona with good atmosphere and welcoming and friendly people.
Costa Blanca
The white coast as it is known in English is one of the best destinations to both domestic and foreign tourists; the area has got lively atmosphere and good beaches. The area is known for fishing, resorts, old-town kernels and marvellous nightlife.
Canary Islands
The island's temperatures are warm with small seasonal variations due to its sub-tropical climate. The islands are vibrant with visitors, making it the choice of many including people shopping for retirement destinations.
Their beautiful scenery of beaches, mountains, and tourist attractions such as National parks makes it the perfect destination for people looking for relaxation and peaceful environments.
Spain's cost-of-living and wonderful lifestyle are the big factors for some of you. For others, it is the proximity to Europe, the amazing and cheap food, and the cultural richness. Whatever the reasons that resonate with you, we hope to see you living in Spain soon.
Do not forget either that Tiekom offers you the best services for your home when you are installed: Telecommunications (internet and mobile), energy, Television of your country, security systems …
we want to create a trusted environment of trust for our clients, that is why we offer solutions and offers so that you feel at home and do not have to worry about anything, just enjoy the advantages of living in our country. You can find all the information about our company and our services on the Tiekom website or by email: sales@tiekom.com In all cases we will be happy to help you.