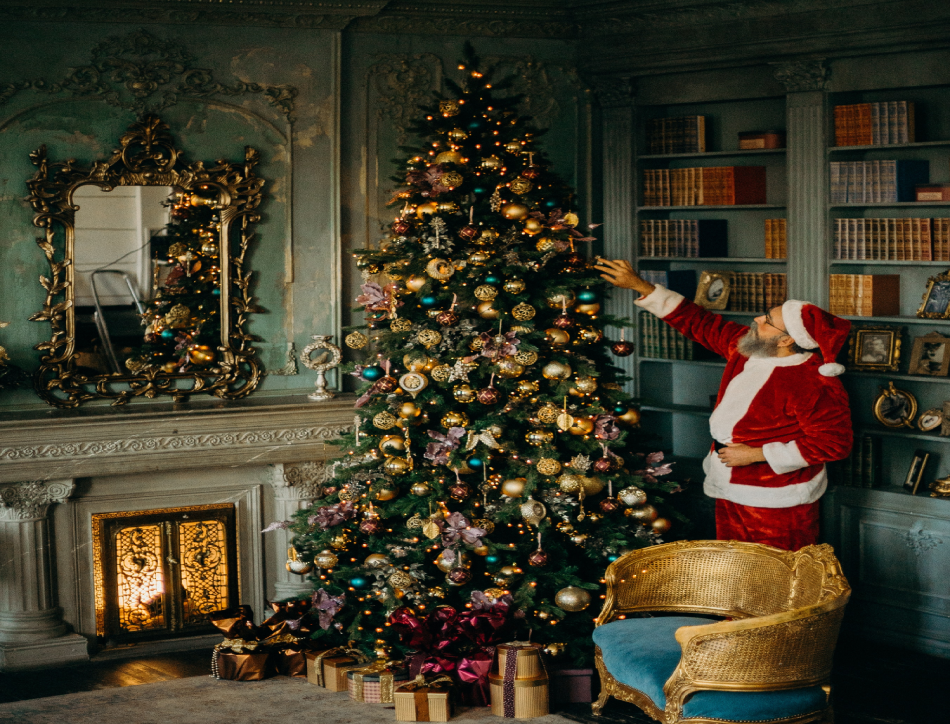 This year is unusual of all the past year's holidays. This is due to the pandemic and social distancing. To maintain these safety measure whilst enjoying the holiday tradition, we have come up with activities that you may practice as well as suggestions to have a very merry Christmas while at home.
Gifts
There might not be any sales or promos at this time, however, you can take advantage of the after sale on Black Friday and early sales from many brands and shops.
Gift ideas
We all know that presence is more valuable than gifts. However, this will not be possible this year. For this reason, you may want to make your gift more personalized so your parents or family will feel your sincerity even more heartfelt. And during these holidays, call them or make a videocall while opening your gifts so you all can enjoy your reactions when receiving your gifts from each other.
Make sure you have the best connectivity for conferences and the best mobile plan with internationals calls included.
Home Decorations
Design your home with Christmas decorations. Since this year, you will be spending more time at home especially during the holidays, add some cheerful decorations to liven up your home. But be mindful of the watts so that you do not get an expensive electricity bills at the end of the day. The best option is going for LED lights as they are equally bright and less electricity consumption, or you can start by using sustainable energy. Great thing is that Tiekom offers Green Energy to lower the cost of your bills every month up to 40%! Isn't that amazing?
Christmas eve dinner
If you plan to have dinner outside, make sure to book a reservation to the restaurant as early as now. Remember, you have more competitions this year as most families will go for this option as well. Make sure you follow the guidelines of maximum 6 people in each table.
Watching with your loved ones
At night, you can watch your favorite shows with your whole family.
Very soon, Tiekom will offer you the IPTV service so that you can watch home country's TV shows even while you are enjoying the sun and the tranquility of Spain.
Christmas Food
As we are in Spain, why not try to cook Spanish meals? And/or also add a touch of meals from your home country. That way, your family will get to enjoy both worlds.
Excursions
If you decide to visit any of the wonderful places that our country offers, remember to check before the mobility measures approved by the community in which you are located and remember that on the TIEKOM website you can rent your car with the most recognized car rental company: Europcar with the best rates, you just must include this code before payment: PT000
Health
Last but not the least, we must always stay safe and healthy. That's why we decided to offer you an exclusive service for you with the leading company in Health SANITAS, with more than 45,000 Specialists and more than 1,200 Hospitals, without queues, without waiting .. We offer you your service of medical video consultations.
How do I access the SANITAS video consultation service?
Through the system itself. You will need a device with an internet connection to navigate properly.
If your mobile phone, tablet or computer has an internet connection, speaker and camera, you can connect, see the doctor and the doctor can see you.
These are the steps to follow to hold a video consultation:
2. Click on see specialties
3. Select the interested specialty and click BUY
4. If you are interested in the appointment selected by the system click ADD TO CART. Otherwise view calendar, select appointment, and click ADD TO CART
5. Enter Code. "TIEKOM" (capital letters) and the system makes the discount
6. Click PROCEED TO CHECKOUT
7. After you have paid, you will receive an email confirming the order and a link for the chosen connection.
8. Connect promptly at the specified time and date.
9. You are now connected to your doctor!
And now from TIEKOM we want to wish you and your family and loved ones a Merry Christmas and a wonderful year 2021