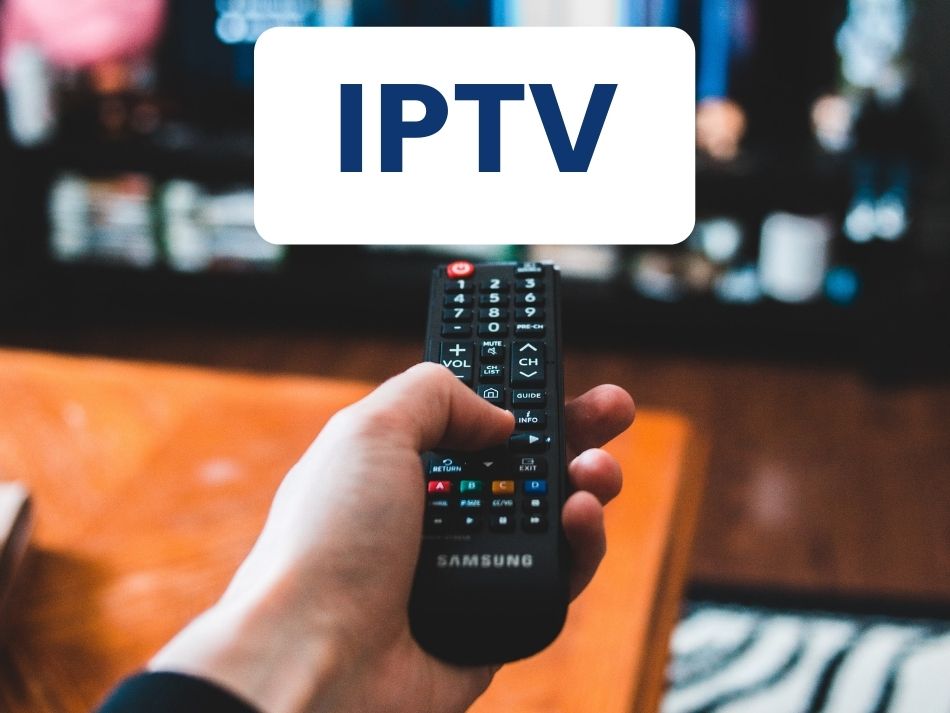 IPTV is the system that allows us to access Internet tv offered by some telecommunications companies. In this article we explain its advantages and the content that you can see if you install the iptv in spain.
What is IPTV?
IPTV (Internet Protocol Television or Internet Protocol Television) is the system for viewing television channels through our Internet signal. This system is similar to the one incorporated by streaming platforms or OTT (Over The Top) services such as Netflix, Amazon Prime or HBO.
Normally, traditional television channels have transmitted their signal so that it can be received with an antenna, a satellite or a cable. But IPTV differs thanks to the fact that it transmits its signal directly, through the Internet, to a device installed in our house. If the service is OTT, the content can also be viewed through an app to download on a mobile device or on a PC.
How does IPTV work?
IPTV works through a television decoder, this device connects to our television and our router and creates a private network that connects directly with the operator, which will send us all television content through the Internet.
The company with which we have contracted this television specifically reserves an amount of bandwidth for IPTV. In this way, the content signal is not cut or has quality drops.
With the decoder, apart from watching the content, we can record programs or save them in the memory of the device. In addition, we can also watch television without connecting to the Internet.
Difference between IPTV and IPTV lists
There are many users who choose to view the content of the IPTV channels directly, through the IPTV lists. These lists are connections to Internet television, through platforms where some users share the links to connect (either for free or for a small fee). With them we can see many channels without the need for an operator since we will only have to download an app on our Smart TV and we will now be able to access the channels.
As we have seen, IPTV is a system that allows the retransmission of television over the Internet through a decoder, while IPTV lists are servers where TV channels are stored through remote IP addresses. They are usually in m3u format, which is why they are often called m3u lists. These lists allow us to see the content we want through multiple devices, unlike if we contract IPTV television with a company.
They work when a user shares the broadcast of a channel through a link on the Internet. All users with access to that link will be able to see the channel of the illegal IPTV list.
There are even companies that sell IPTV lists with access for a certain time and when that period ends, they renew the link that gave access to the channels. The IPTV lists offer all kinds of channels: sports, film or news. The price will depend on the quality and quantity of the content that the list has.
While to install IPTV at home we will need a decoder from the operator that we have hired, to connect to an IPTV list we will only need Internet access on any of our devices to be able to enjoy television content.
Are IPTV Lists legal in Spain?
Most IPTV lists are illegal since they are lists with pirated content from paid streaming platforms that a user shares through P2P technology (the one used by pirate platforms such as Ares, Emule or Torrent).
The main problem with these lists is that they are illegal and can pose a computer virus risk. In addition, if we are consuming these types of lists and they are paid, the content may be cut in the middle of the broadcast, so it is never worth hiring an illegal IPTV service.
Most of the companies that offer TV from different countries are not legal and you run the risks mentioned above.
Tiekom offers you a completely legal OTT service with the best range of channels from the UK, Germany, France, Switzerland, the Nordics cand Spain, with an unbeatable price, multi-device and with the best quality.
Advantages and disadvantages compared to the other type of TV (OTT)
The IPTV service has some aspects that make it an interesting option for many users. But the other type of service (OTT), has characteristics and other functions that differentiate it from IPTV. For this reason, here is a list of the advantages of the OTT service.
Advantage OTT solution
• With OTT you only need to register on the platform, while with IPTV you need a decoder.
• With IPTV a part of the bandwidth is destined to receive television channels, for this reason we will not be able to take advantage of the full potential of our connection for other uses.
• With OTT platforms we have the option of connecting through the Internet anywhere, through other devices such as computers, mobile phones or tablets. While the signal for IPTV only reaches where we have the decoder installed.
In addition to all the advantages that our Tiekom Tv service offers, we have signed an agreement to offer you DAZN so that you can also watch the main sporting events in your country such as the Premier League, moto GP, Formula one …
For more information about the offer Visit our website where you can find all the information about Tiekom Tv or contact us by email: sales@tiekom.com In all cases we will be happy to help you!