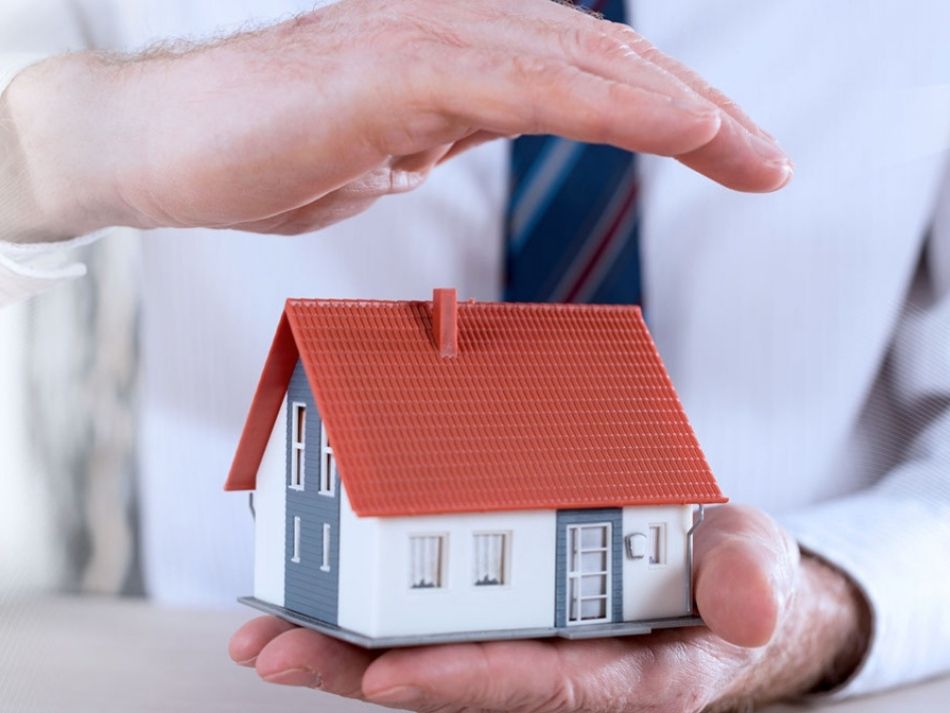 ---
Following some of the previous publications Living in Spain as an Expat and Relocations in Spain, in this article we want to offer an informative guide for foreigners in Spain about home insurance coverage, the advantages of contracting it through Tiekom and some information about the most common incidents.
Main most valued advantages that we provide in our insurance offer for expats:
Work with a reference company to ensure quality, safety and solvency.
English-speaking, telephone assistance, speed and efficiency in dealing with incidents and compensating the client.
Instant quotes
Online applications
Depending on your situation, you may be thinking about getting Home and Contents Insurance when buying an apartment in Spain or renting out your apartment to tenants. Homebuyers should always get home insurance in order to keep their new investment protected. Below, we explain everything you need to take into consideration.
Looking after your house means protecting yourself and your loved ones and providing yourselves with the security that you need.
What are the types of coverages in Spain?
In Spain, there are generally two types of coverages:
Continente:
Basic insurance for things like the structure of the apartment, walls, floors/tiles, and certain appliances, like the water heater. 
Contenido:
An additional insurance to cover damage to things like furniture and appliances, among other extra coverages.
What does standard home insurance cover? Basic Coverage
Fire, explosion and lightning
Severe weather conditions
Flooding
Water Damage
Burglary and theft
Malicious acts
Smoke or soot damage
Electrical Damage
Accidental spillage or leakage caused by firefighting equipment
Improper use of stolen credit/debit cards
Breaks
Cosmetic reconstruction
Food spoilage
Temporary transfers and holidays
Costs associated with accidents
If the property is rendered uninhabitable
Civil Liability
What does homeowners insurance not cover. Optional Coverage
All risk property damage
Vehicles or vessels in the garage
Personal injury caused by accident
Breaking of household appliances
Civil liability for dogs classed as dangerous breeds
No home is exempt from the appearance of flaws and damage to its structure or elements. Apart from the more serious accidents that rarely occur, in this publication we'd like to highlight the common accidents at home, serious enough to alter the daily routine of families. When this happens, the solution is to quickly call an urgent repair service, although before reaching this point it is advisable to pay attention to the condition of the property and solve the deficiencies when they are still slight.
But it is not enough to fix the damages that occur in the home as soon as possible; proper maintenance of some strategic elements is essential so that the comfort of the house is not truncated when we least expect it.
So, what are the most common accidents at home?
Front door locks
One of the most frequent issues occurs right at your front door… As soon as we insert the key and notice some resistance to opening or closing, it is best to change the lock before the day comes when the key breaks due to excessive force or it is not possible to enter the house. The breakage of this element is quite common in most houses due to the wear they suffer over time, due to closing normally by slamming the door, etc.
Power failures
Power failures or power outages are also a fairly common problem. The most common causes are failures in the plugs or sockets, so normally you have to call a specialist to fix it. Sometimes the power control switch is simply disabled, commonly referred to as "blowing a fuse," because we have plugged too many electrical appliances into the outlet and overstepped the electrical power limit. To do this, you have to unplug an appliance, go to the electrical panel and turn up the switch or switches that have been disabled.
Damage to electrical appliances
Without a doubt, electrical appliances are the main source of breakdowns in a home. The most normal thing is that they are electrical damages in electrical appliances, especially in heaters, washing machines, refrigerators, vitroceramics, air conditioners, electric radiators, etc., since they suffer a lot from wear and tear. Do not think that it is better to buy a new one than to fix it, since it is not always the case. Before making that decision, contact specialists in the repair of electrical damage. When they break down continuously, it is preferable to replace them with more modern ones.
Water damage
Plumbing and moisture mishaps also have the honor to belong to the category "common accidents at home". The causes can be very varied, from improper ventilation of spaces to damage to the structure or pipes. In this case, the most appropriate solution is to request the services of professionals to determine the origin and eradicate the problem.
Taking into account that almost all rooms in a home need this system to work properly, breakdowns range from jammed pipes in the bathroom or kitchen, a dripping tap, a failure of the heating system, etc.
Damaged boilers
The water might be running correctly, but without a working boiler we are left without heating and without hot water. It is not the most common, since the boilers are well maintained through mandatory periodic reviews, however, they must be taken into account. Normally they are failures in the pump or a flaw in the safety valve. For this, you must call the technical service.
These are just some of the most common breakdowns, but unfortunately the range of possible problems reaches beyond this selection. We hope that none of this happens in your homes, but if so, do not hesitate to call professionals so that the repair is quick and so as not to cause greater damage.
Homeowners insurance
At this point it is important to also mention that if you are renting your home out in Spain, whether temporarily or on a long-term basis, it involves taking on a certain degree of risk. After all, your knowledge of the tenant or their reliability may be limited. As a mortgaged homeowner renting out a property, you are legally obliged to take out home insurance, or, in this case we'll call it "Landlord Insurance". On the bright side, it provides the necessary protection against the potential damage to your home, even when you are not responsible, such as that caused by an unexpected fire, weather phenomena, floods or electrical faults. Other key cover, especially for landlords, is the all-important Civil Liability Cover, which protects against damage caused in your home that has an impact on a third party.
If you want your Spanish home to be well-covered at a great price and all this done by the second largest home insurer in Spain, then our Home Insurance is made for you!