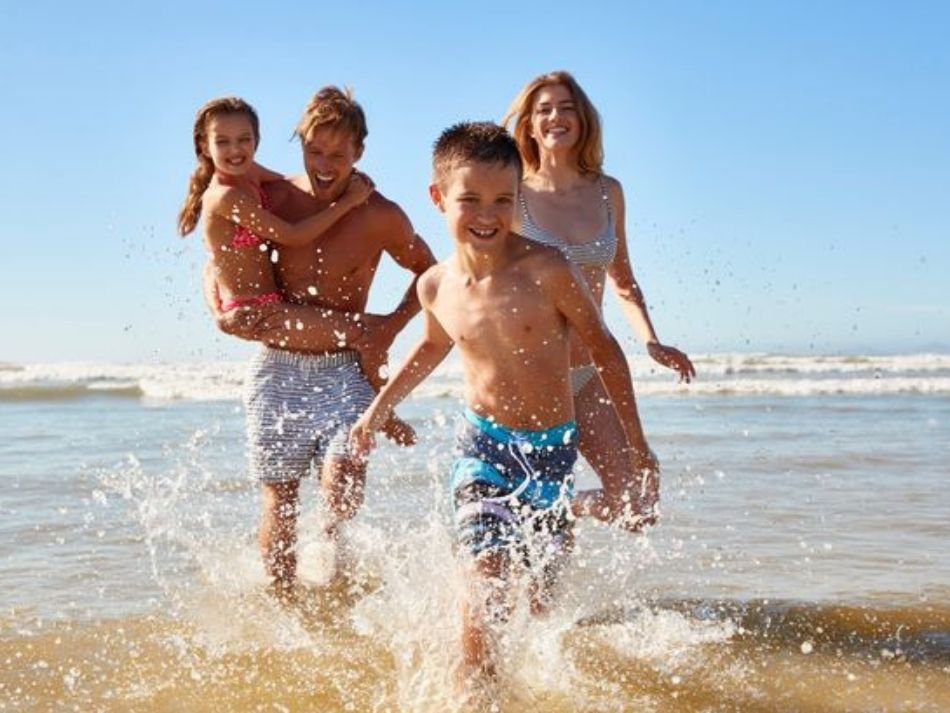 ---
In this article we will focus on advising you so that you can feel at home when you come to Spain, helping you with the first needs of your new home and some advice about the services you should hire.
Why expats love Spain
Spain's wonderful climate, culture and nature have long held it as one of our most desirable expat destinations.
Spain is the number one destination for so many of us who are considering relocating abroad for a healthier more relaxed lifestyle coupled with a fantastic climate. Europeans especially love Spain for its proximity and glorious weather. You can check here our blog with the best places to retire in Spain.
The number of people moving to Spain continues to grow every year. There are compelling reasons for this, first and foremost is that Spain tantalizes us with the offer of an amazing sun-filled lifestyle, cultural offer, gastronomy, its people and the cost of living.
Spain as an ideal expat destination
Spain is an incredible country. Climate, culture and carácter. Spain has it all in abundance. Many people who have already moved to Spain wouldn't just say it was a good idea.
Like any country, Spain has its advantages and disadvantages. For expats, there are definitely more advantages than disadvantages to moving to Spain. Some of the advantages would be:
Spain offers great value for money
This is a vital consideration, especially for retirees. You naturally want your retirement income not just to last, but to allow you to afford a better lifestyle than you would have in your home country.
Living in Spain is cheaper than in the USA, UK or any other northern European country. For a single person, a budget of €2,000-2,200 a month is enough for a comfortable life in any place of Spain.
A healthy sunny climate
The climate is fantastic with Spain averaging 137 days of sunshine compared to just the 52 that we have each year in the UK. There are some microclimate places in Spain that have mild weather all year round which is extremely beneficial for your health and longevity.
Traveling to Spain and around Spain
All regions of the country are accessible from all parts of the world and usually for a fair price.
Plus, Spain itself is a well-connected country. The travel within it is very easy with decent public transport connecting the whole country. High-speed trains, internal flights and bus services are the easiest ways to get around.
Spain's culture
The cuisine in Spain is thoroughly appealing, the wine is delicious, the history of the nation is fascinating, and then to cap it all off, much of the scenery in Spain is breathtakingly magnificent.
Key facts for an easier move / Language barriers
Moving to Spain probably means you're going to experience quite a radical though it doesn't take long to adapt to the change in culture.
As you start to accept the new culture you're living in you can expect a positive change in your quality of life, with an enhanced feeling of well-being. It might sound insignificant, however, this new feeling of well-being is deeply addictive, and once you've experienced it you will want to hang on to it.
That's why so many expats fall in love with Spain – it's easier to feel well and enjoy life there.
Depending on where exactly you are planning to live in Spain, you might need to learn Spanish. Actually, even if you are moving to a big expat community, learning the lingo will do you a lot of good. All the paperwork in Spain is done in Spanish, it always helps when you know what you're signing!
Don't get us wrong, there are plenty of expats who live comfortably in Spain without speaking a word of the language, you can find them in the most popular expat destinations in Spain.
There are some companies like Tiekom that help you overcome the language barrier when it comes to contracting the main services for your home when you arrive in Spain, their entire offer is aimed at covering the main needs of expats and always in their language.
The cost of utilities in Spain
Utilities in Spain are in relation to the cost of living in Spain, they are, in general, cheap and of good quality. In order to choose the best service provider we advise you to choose those according to your needs, Tiekom is a telecom and services provider focus on the expats living in Spain. Your home will be fully equipped with the best broadband, mobile, energy, IP tv, security systems, home and health insurance, others.. All with the best quality and personalized attention in your language.
Few tips to help make your money go further:
Research the areas when buying a property
It's always worth investing time before buying a property in Spain to get to know which areas of your chosen region offer the best value for money. You can make significant savings on your property purchase by looking 5-10km outside of the most in-demand locations.
Shop like a local
You'll be able to make savings on your day to day living costs if you adopt a more Spanish approach to shopping. Instead of using a single supermarket to purchase all your groceries take time to explore Spain's open markets. You'll have a great time and you'll be able to enjoy fresh local seasonal produce for less than you would pay in the supermarket.
Choose the right providers for your services
It is very important that you always choose the right providers for essential services, this will allow you to have a better service with a better price, remember that feeling like at home and enjoying your stay here is essential. Remember that this is where Tiekom can help you.
Feel at home living in Spain
Spain is a fantastically well-developed country with an excellent standard of living. The cost of living there is very low compared to other European countries, the friendly locals and breezy lifestyle are excellent for retirement, so you can spend your golden years in peace.

So if you're thinking of somewhere nice and sunny for your retirement, then you might want to live in Spain.
Remember also that at Tiekom we are happy to help you and to make your life easier here. Check our services for foreigners in Spain.