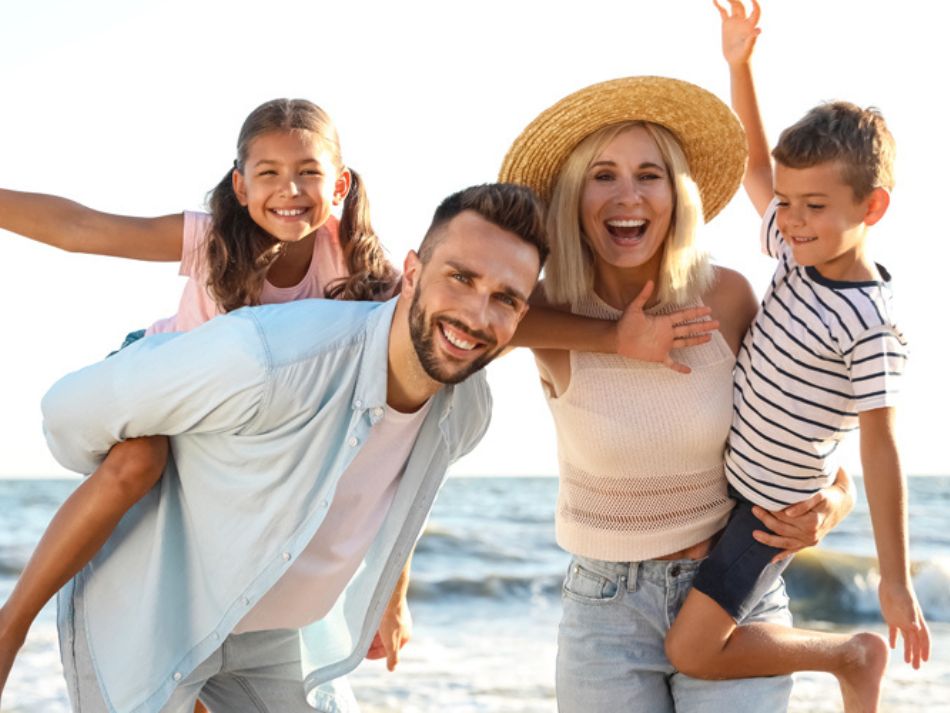 Find out which types of insurance in Spain is mandatory, and what extra coverage you need to protect your lifestyle and family while living in Spain.
Knowing which insurances are mandatory in Spain and tackling the paperwork to get Spanish insurance can be a challenge for those relocating to Spain.
This article offers an introduction to insurance in Spain for expats, including information about what the law requires and what you might need in addition to the compulsory Spanish insurances.
The Spanish insurance market ranks among the top 15 in the world. The value of premiums taken out in Spain in 2018 was €64.4 million, which is a 1.5% increase on the previous year.
The most popular types of insurance in Spain are health insurance, car insurance and home insurance.
What kind of insurance do you need in Spain?
Car insurance
Local law requires a minimum level of car insurance in Spain, called seguro a terceros. This covers damage to third parties, fire and theft. If you want comprehensive insurance, you should opt for seguro a todo riesgo, which will cover damage to your car, the other car and other matters arising.
Lower monthly payments may be available if you have proof you haven't made a claim for several years and/or are willing to pay a higher excess (franquicia). In some cases, you might be able to present your accident or insurance history from your previous country of residence.
To drive in Spain, you may need to get a Spanish driver's license once you are a resident. Additionally, you will need to learn the road rules for driving in Spain.
Most vehicles require insurance to operate legally, including trucks, RVs, motorbikes, scooters, boats, and planes.
Health insurance
Spain has a state-run healthcare program, which provides free healthcare for all Spanish residents. If you qualify to access the state system as a resident, it will be covered by your mandatory social security contributions in Spain.
Many expats choose to add optional private health insurance to their budget. The benefits of this include greater choice and shorter waiting times.
In addition to this, private insurance may also give you more access to English-speaking medical professionals.
Social insurance
Spain, like many other European countries, has a social security system where all employees and self-employed workers earning at least minimum wage have to contribute social security payments each month. In addition to healthcare, social security in Spain includes:
work-related sickness or injury
family and child benefits, including parental allowance
invalidity benefit
old-age pension
unemployment benefits
What is the free protection offered by the Spanish National Health Service?
It is widely spread that Spain has one of the best healthcare systems in the world. And it offers those services for free.
Nevertheless, unless you are a Spanish national or self-employed or employed resident, you won't be able to benefit from it.
Who is entitled to free healthcare in Spain?
They will be entitled to the provision of Social Security health care: Workers (affiliated and registered or in a situation assimilated to that of registration). Social Security pensioners. The recipients of periodic benefits, including the recipients of the unemployment benefit or subsidy.
That is why many immigration procedures require expats who will start living in the country to contract private health insurance.
Home insurance. Other type of insurance you might need
Building insurance is not a legal requirement, but it is often recommended if you buy a property in Spain. Your Spanish mortgage provider may insist that you have building insurance, and will often offer you their in-house deal. However, you are not required to take this and can shop around for more competitive options.
Look for cover that insures against natural disasters, fire, flood, and other damage. In addition to this, new builds should already have coverage against defective workmanship.
Apartment buildings often have insurance included in their service charges. This insurance is not a replacement for building insurance, so not make any assumptions about the cover without fully understanding the policy details.
Tips to assess when hiring insurance. Don't forget these..
• The cost of the premium and discounts
• Coverage
• Concepts excluded in coverage
• Commitment to remain
• Remember the insurance renewal date in case you decide to change any of the insurance coverage…
Tiekom insurances
Main most valued advantages that we provide in our insurance offer for expats:
Work with a reference company to ensure quality, safety and solvency.
English-speaking, telephone assistance, speed and efficiency in dealing with incidents and compensating the client.
Instant quotes
Online applications
Whether you're looking to protect the health, your home or your car, Tiekom can help. Choose the insurance that best suits your needs, with the best coverage and special prices for expats.
The best way to offer quality service is to be close to you. That is why we keep improving day by day because you are our priority. You can find all the information about our insurances on the Tiekom website or by email: sales@tiekom.com In all cases we will be happy to help you.